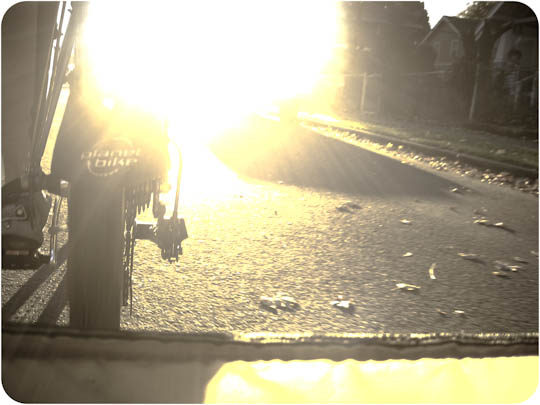 Towards the end of the summer our family moved out of the shared three story, five bedroom house we were living in with another family and into a much smaller place closer to our four year old's new pre-school. No longer living with friends meant that the free childcare we had enjoyed was gone, as well as the use of the extra cars. Since we are a one car family we had to figure out how best to get the boys to and from school. Living in Portland, the biking capital of the U.S., it seemed like getting a bike was the way to go. Since I knew next to nothing about what I would need and what to pay I enlisted the help of a couple gear head friends and we toured most of the bike shops in Portland before settling on a new Hybrid bike. A search of craigslist lead us to a bike trailer for a decent price and I was soon setup with helmets for the family and all the other accouterments needed.
We have now been riding to and from school, the coffee shop, and the playground and throughout that time there have been a couple of things I have learned in the process:
Make sure the tires are pumped up and nothing is rubbing the tires. This seems like a basic thing but after trying to pull a trailer up hill with tires that were a little low, it is an important one. The drag that comes with under inflated tires means dad is swearing a little more than is called for.
Know the best bike streets in the neighborhood. Luckily there are great bike streets in Portland and when you get on one of those streets you immediately know the difference. Busy narrow streets are tough on a bike and even tougher with a trailer.
Bring snacks and something for the kids to engage with. I brought a couple of books, which was good, but no snacks or water, which was bad. Listening to the little punks whine about being thirsty while I was dehydrating  myself was annoying. Next time I will have the water and the cheese sticks or fruit to keep them fueled up. I think having a bag of toys and books will be a good idea to just grab and throw in the trailer.
When you are fat and out of shape like me, going on a ride on the off day is helpful for your over all fitness. The lactic acid in my legs is brutal today so getting out there for shorter ride to the park or coffee shop will help me get in better shape and make that longer trip easier. At least that's what I'm going with right now to encourage myself to get out more.
Helmets for everyone. Make sure you all have a helmet on, even the kids in the trailer.
When the weather turns bad having the right gear is important and right now I don't have a rain coat. A light weight breathable fabric that is also water proof is a bit pricey but a necessary purchase. The boys are warm and dry in the trailer but I end up wet out there in the elements.
We have enjoyed getting out on the bike and have even started Sunday rides when the weather cooperates. Biking is a huge part of the culture of this city and becoming a bigger part of the culture of our family. We are learning from the lessons above and hope to be riding as a family for a long time to come.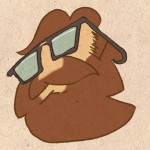 Portland Dad writes over at Stay At Home Dad PDX about raising two boys as a stay at home dad. You can also find him on twitter as Portlanddad.