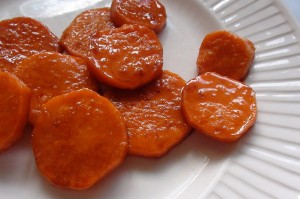 I have said my piece on why I like Thanksgiving over at New York Dad's Blog a few days ago.  Today I wanted to talk more about the actual ritual that accompanies the holiday. My and my wife's family both live in Italy and so were are "alone" here in New York. Each Thanksgiving, though, we are invited by my best friend's family to their house so that we are "in the family." The hospitality is always what you would expect from a Lebanese family – warm and doting. The bonus is that aside from the best cognac soaked yams I have ever tasted (granted they are the only ones, but they are just plain scrumptious) there is enough hummus, kibbeh and stuffed grape leaves to feed legions. Only in the U.S. would you find a table with mixed cuisine on such an important national holiday. That is the beauty of being a nation of immigrants.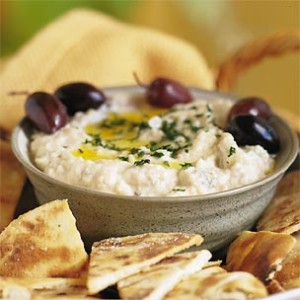 I know not everyone is thrilled about the immigrants and here I am actually talking about native Americans and not the ones who take it upon themselves to patrol the borders in Arizona, but the ones who were here when the first immigrants landed many years ago first to explore and then for good. I am thankful nonetheless that despite the vicissitudes of this nation's history we can sit down together and share each other's traditions. We certainly may not agree or like everything that each other's culture has to offer, but I like to think that we can cherry pick and enjoy all the things that we discover liking about our neighbor's way of life. In these parts it is called tolerance and is the only way that all 8,391,881 don't end up throttling each other and of course it makes for a pretty incredible cultural and culinary scene.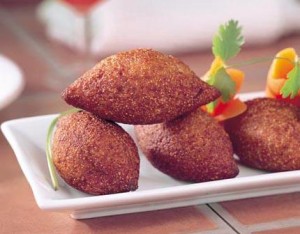 I am thrilled that my son will grow up in this environment. Of course, I expect and assume that he will look to his own heritage to form him, but I do not ever want him to close his eyes and ears on the mere mention that something is different. I hope that he will always give it a chance before deciding whether or not it is something that he likes or does not like.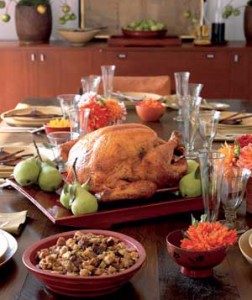 The same struggle will happen on Thanksgiving as we sit at a table that is a microcosm of the world around us. A table set with known (turkey, potatoes, apple sauce, and even hummus) and unknown (kibbeh and babaghanoush) from which he will hopefully try a little bit of everything. I already know that he currently does not like hummus ("yucky"), although of course he may some day rediscover it. Our daily struggle to get him to eat new things will only be amplified by seeing new food which he has no idea how it will taste and feel once he puts it in his mouth. My wife and I hope that seeing so many people sitting together and enjoying the meal that he will dig in as well. I will not be upset if he decides to spit anything out (I know it happens to me from time to time – without the actual spitting part), but I will be upset if he does not even try.
I wish everyone a wonderful Thanksgiving, however you celebrate it, and if you see something new on the table this year just give it a try. Just make sure you keep a napkin handy in case you find that it was a bad idea.