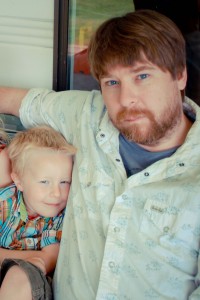 On Sunday night Aaron over at Father Folk wrote an open letter to the dads over at Dad Revolution, a letter challenging us to be more. Please take five minutes and go over and read the letter before we continue….
You read it right? Good stuff huh. That letter went up late Sunday night, was taken down and then went back up Monday night. You see Aaron took a little heat for posting that, it seems some still don't get the spirit of his challenge. Aaron is not a fighter on the playground calling us out, but a friend in the locker room spurring us on. That is how I interpret it anyway, and I think he's right. Well I think he's mostly right anyway. I disagree that engaged parenting from fathers is the new just showing up. I think we get clouded by the dads that are blogging about their kids and how they parent. It is a self selecting group but a small percentage of fathers. Most of the dad bloggers are engaged dads, otherwise they wouldn't even be writing about parenting. They would have blogs on Bass fishing or model train collecting. There is still a large percentage of dads that are not even showing up at all. Those guys don't know their kids birthdays let alone blog about twenty toddlers that screamed when the clown came out.
I do agree that good enough is not good enough for me though. If I want to be associated with a revolution then I want to be a revolutionary. Being an engaged at home dad, leading by example is a good start. But I want more than that. I really do want to see the public face of fatherhood changed. I want to see fathers turn into dads in this country. I want to see those millions of kids without dads mentored and loved. I want to see the dads that are still there engage with their kids more, get on the floor and play with them. Get outside and run, or collect leaves, or build a fort, or lay on the grass and watch the clouds with their kids. I want to see a revolution with dads where one day the absent father is as rare as the at home father is today.
Now I don't know how to do that exactly. I'm still working on translating dreams into action plans but highlighting groups like The Mentoring Project is one way of starting. Connecting with dads locally is another way to start and as more of these actions come up I will continue to write about them. I will also use my every other week post on Dad Revolution to call more to action. But I'm still going to tell the day to day stories of my family and my friends. I want to do the same thing with this blog that I try to do with my kids and that is be the person I want them to grow up to be. If I want them to eat their veggies, then I will. If I want dads to get on the floor, then I will and I will write about it. Thank you Aaron for calling us to action not calling us out. I for one accept the challenge.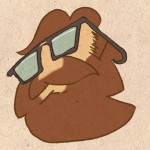 Portland Dad writes over at Stay At Home Dad PDX about raising two boys as a stay at home dad. You can also find him on twitter as Portlanddad.