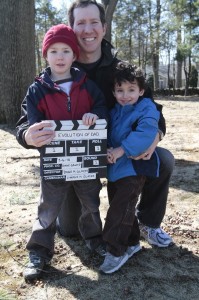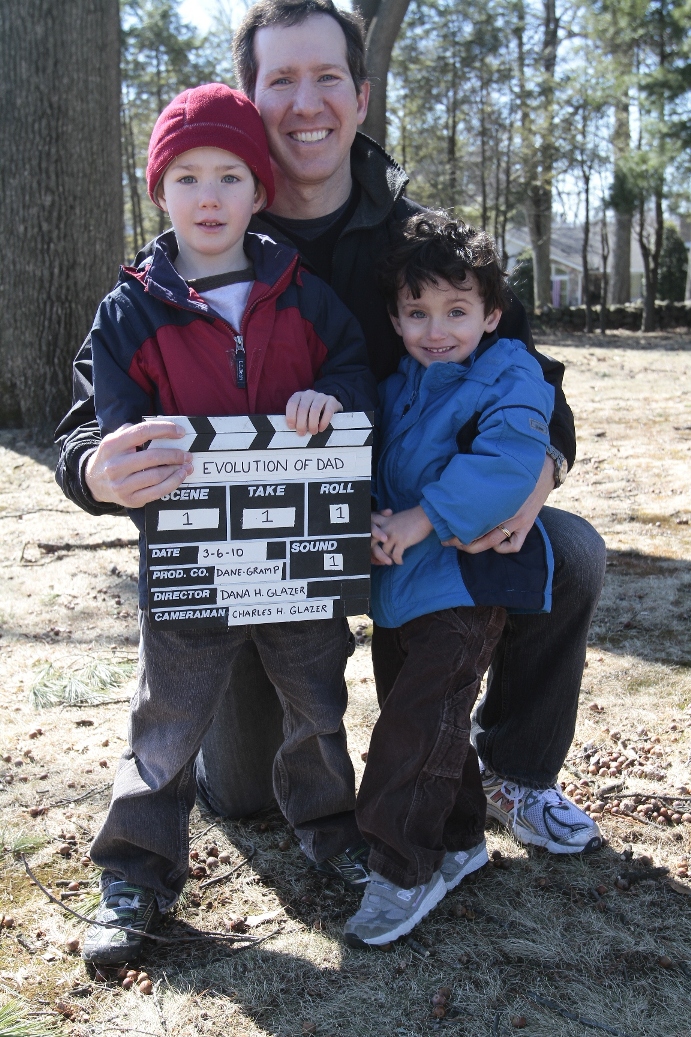 I was standing on the sidelines of my son's soccer practice the other day and started talking to another dad who was next to me. He asked me what do I 'do' and I told him about the fatherhood documentary I had recently completed.
"Oh," he reacted blankly, "fatherhood is important and all, but what more is there to really say about it?"
I then proceeded to share some of the issues discussed in the film and suddenly we were having an animated conversation about parental leave, work/family balance, gender equity, divorce and how our own dads shaped our fathering. We looked up to find our sons heading towards us, and were surprised to find that the hour-long practice had ended. I asked him if he still thought there wasn't anything to be said on the topic.
"Okay, guess I just hadn't thought about it," he laughed.
Several weeks later, I was taking my boys to a special Saturday morning class and ran into a dad who I had interviewed in the film. He happily announced that his wife had given birth to their second child only a short time ago. After I congratulated him, he admitted something to me:
"You know, Dana, before you interviewed me, I really hadn't thought about paternity leave at all, especially since it wasn't encouraged; but after we spoke – and with this new baby – it's been more on my mind and I managed to get more time to be at home when the baby arrived."
I can't tell you how many times I've heard stories like these since I began making the film three years ago. Sometimes it's frustrating to me – to all of us, I'm sure – how something as important as the role of fatherhood can be so invisible to most people. And some of those people are dads!
And then, moments like these encourage me. They tell me that, once we bring this issue to light, it's only a matter of time before more dads step up than ever before.
The movie was titled "The Evolution of Dad" as a reflection of how slowly, but steadily, the changing role of Dad has progressed thus far. But as we work together to build a greater awareness of fatherhood, this Evolution will become a Revolution: To borrow your war cry, I truly do believe we can change the world – one diaper at a time.
Dana H. Glazer is the director of "The Evolution of Dad" documentary film project, as well as a Husband and Stay-At-Home Dad to two young sons. He began making movies when he was nine years old, shooting clay-mation films in his basement with the help of his grandfather and a Super-8 camera. After attending Bowdoin College in Maine, Dana went on to NYU's Graduate Film Program, where he won the Student Academy Award and became a Writer's Guild of America member by selling his first script to Hollywood. To learn more about the project, please visit www.evolutionofdad.com.
How to win it… Contest ends 11:59pm EST. June 12th, 2010.
1 Lucky person will win the DVD of The Evolution of Dad! Tell us your favorite TV dad and please include some method for us to contact you in the comment (twitter or email).
You get 1 extra entry for tweeting about this contest (you can do this daily). Must contain the following information: @evodadmovie @dadrevolution – http://bit.ly/aR02yE and you must also comment with the link to your twitter message.
Example: I want to win the @evodadmovie DVD from @dadrevolution  – http://bit.ly/aR02yE
You get 1 extra entry for following us on twitter – twitter.com/dadrevolution
You get 1 extra entry for following @evodadmovie on twitter – twitter.com/evodadmovie
You get 1 extra entry for becoming a fan on facebook – www.facebook.com/evolutionofdad
You will have 24 hours to reply before we pick another winner!
Disclaimer: Evolution of Dad provided the DVD for this raffle