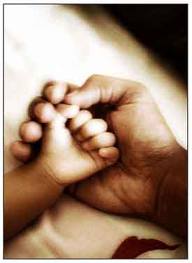 From All of Us to All of You
To the dads out there who know being involved is more than a diaper a day.
To the dads who understand the difference between "Wahhhh" and "Wohhhhhh" in a child's cry.
To the dads who live the example of  what being a man means to their sons.
To the dads who show their daughters how a real man should treat a lady.
All of us here at DadRevolution want to wish you a happy, blessed, and most memorable Father's Day today.
May your day be full of the riches that give us all a reason to celebrate today.
May your hearts be full of the love that can only come from hearing your children call you dad.
And may your lives always be filled with happiness and joy because you are just that and you pride yourself on it.
Happy Father's Day to All of You Dads Today!!!
From your brothers in dadhood,
The DadRevolution Team